Pre-Paid Home Heating Oil Program
* * Lock In Our Current Price Today * *
2023 Prepaid Oil Program open now through 10/31/2023!
Program terms and heating oil pricing subject to change without prior notice
$4.059 per gallon – Cash, Check or Money Order | $4.109 per gallon – Credit Card

or contact us here to get on our schedule today!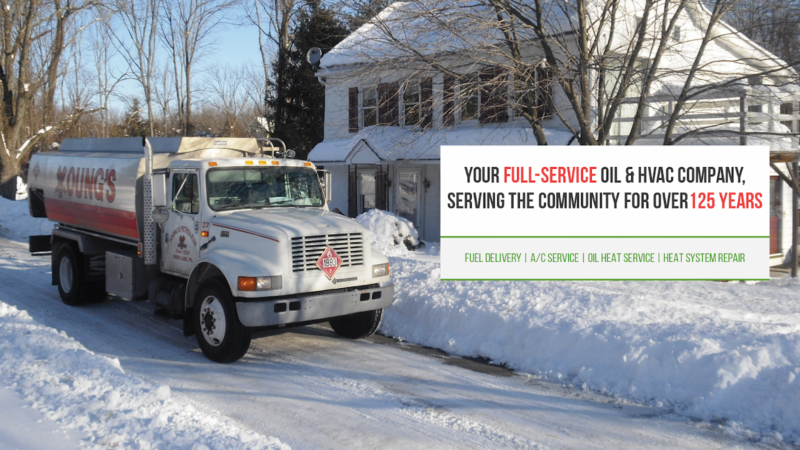 Heating Oil Delivery Zones
We proudly provide our high-quality home heating oil delivery to the Upper Perkiomen Valley, Boyertown, Gilbertsville, Pottstown, Macungie, Coopersburg, Quakertown, Perkasie, Souderton, Lansdale, North Wales, Schwenksville, Collegeville, Royersford, Spring City, Harleysville, Phoenixville, Douglassville, and the surrounding areas.
Benefits of Prepaid Heating Oil Programs
Young's Home Comfort prepaid heating oil programs offer Pennsylvania homeowners several compelling advantages. The foremost benefit lies in price transparency. By pre-buying your heating oil, you secure the current rates and shield yourself from unpredictable seasonal price fluctuations. Avoid the stress of budgeting for heating oil throughout the year and instead pay one fixed price upfront. 
Call 215-234-4351 or contact us here to get on our schedule today!
Automatic Oil Delivery
Our prepaid heating oil plans offer unparalleled convenience by including automatic deliveries. This means you can enjoy uninterrupted warmth in your home, even during severe winter weather. The assurance of a dependable oil supply translates into uninterrupted comfort, providing a consistent source of warmth throughout the season. We stock your oil so it is always on hand once purchased with a prepaid plan.
Security Through The Seasons
In addition to the financial advantages, our prepaid heating oil plan offers homeowners a sense of security and peace of mind. Knowing that you have a steady and guaranteed supply of heating oil in stock can be comforting, especially when facing the uncertainties of harsh winters and potential fuel shortages. This peace of mind helps alleviate the stress associated with managing your home's heating needs and ensures that you remain snug and comfortable throughout the season. Other companies are infamous for not having oil on hand even for prepaid heating oil services. With Young's Home Comfort, your prepaid oil is yours; we just store it for you until it is delivered.
Call Today to Lock In Your Rates!
Don't wait until winter when prices soar! Call today to make sure you lock in your heating oil rates with our special prepaid program. Plan ahead so you can keep your family warm and comfortable when the cold season hits. Stay ahead of your to-do list and get on our delivery schedule now. With gas prices inflating to new records highs, you don't want to risk missing out on lower pre-season discounts. Once high-demands hit, supplies are venerable to market prices. We do our best to keep prices fair for our customers, and to ensure you have enough oil reserved for the long winter ahead.
Call 215-234-4351 or contact us here to get on our schedule today!
Related Articles