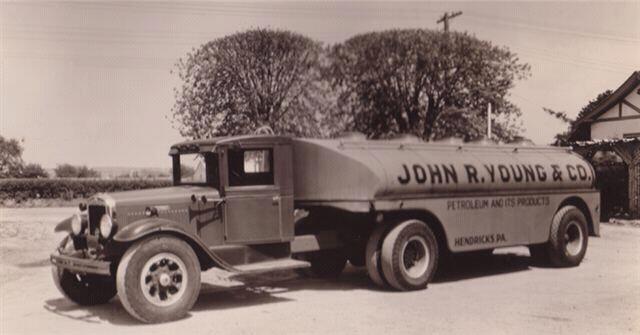 Are You Really Going to Miss Taking Advantage of these Low Home Heating Oil Prices?
May 18, 2020
Gas pumps are not the only place you could be saving on the oil market crash. Since the beginning of the year, the heating oil price has steadily dropped to some of the lowest levels seen in years. Now is the perfect time to take advantage of some of the cheapest home heating oil you may never see again.
How to score the best heating oil price?
To get the best price on heating oil delivery, you will want to plan.
We are happy to offer homeowners and businesses alike the option to choose our on-call cash heating oil option. This option provides significant savings on your home heating oil by simplifying the process.
You call and order.
We deliver – typically within three business days after receipt of your order.
That's all there is too it.
This no-frills, no-contract process is cash-only and eliminates any contracts, agreements, payment plans, or other options and simply provides you the discounted heating oil whenever you decide to order it.
*Keep in mind emergency oil delivery is unavailable with this arrangement.
Why end the season with a full heating oil tank?
We often have customers who ask why they should fill their oil tank with summer approaching. There are a few critical reasons we recommend a pre-summer top off, and we will outline them here.
The most important reason to top off your oil tank before summer is to reduce the risk of condensation. The further your tank is from being full, the more air is inside your tank. This creates issues as the hot, humid days and cool nights of summer create the perfect atmosphere for condensation to accumulate inside the oil tank. This condensation eventually settles to the bottom of your tank where it is the perfect place for bacteria and other harmful microorganisms to form. This can create sediment in the tank that can easily clog fuel lines and block the burner nozzle, which means your heating system will be operating inefficiently and could eventually fail. On top of this, it can also cause your oil tank to rust from the inside out, meaning you'll eventually be left with an expensive clean up and need a new tank.
With national and local heating oil prices so low right now, there is a danger in waiting until the fall when they could start to rebound and drive your costs up exponentially. There is a peace of mind that comes with knowing your cost today versus waiting to see where the market will go and paying more later.
If our cold season comes early and surprises everyone, there can be a rush on heating oil delivery requests. If your tank is low already and you wait to schedule a heating oil delivery, you run the risk of running out as heating oil companies try to service the rush of customers. Emergency heating oil deliveries are available, but at an increased cost.
As you can see, now is the best time to lock in these low prices for your home heating oil, which can last you well into winter. Score the absolute best local oil prices with our cash heating oil option, available to everyone in the Berks, Bucks, Kimberton, Lehigh, Montgomery, and Northampton County areas in PA. Give us a call at 215-234-4351 to schedule your delivery today!
Related Articles