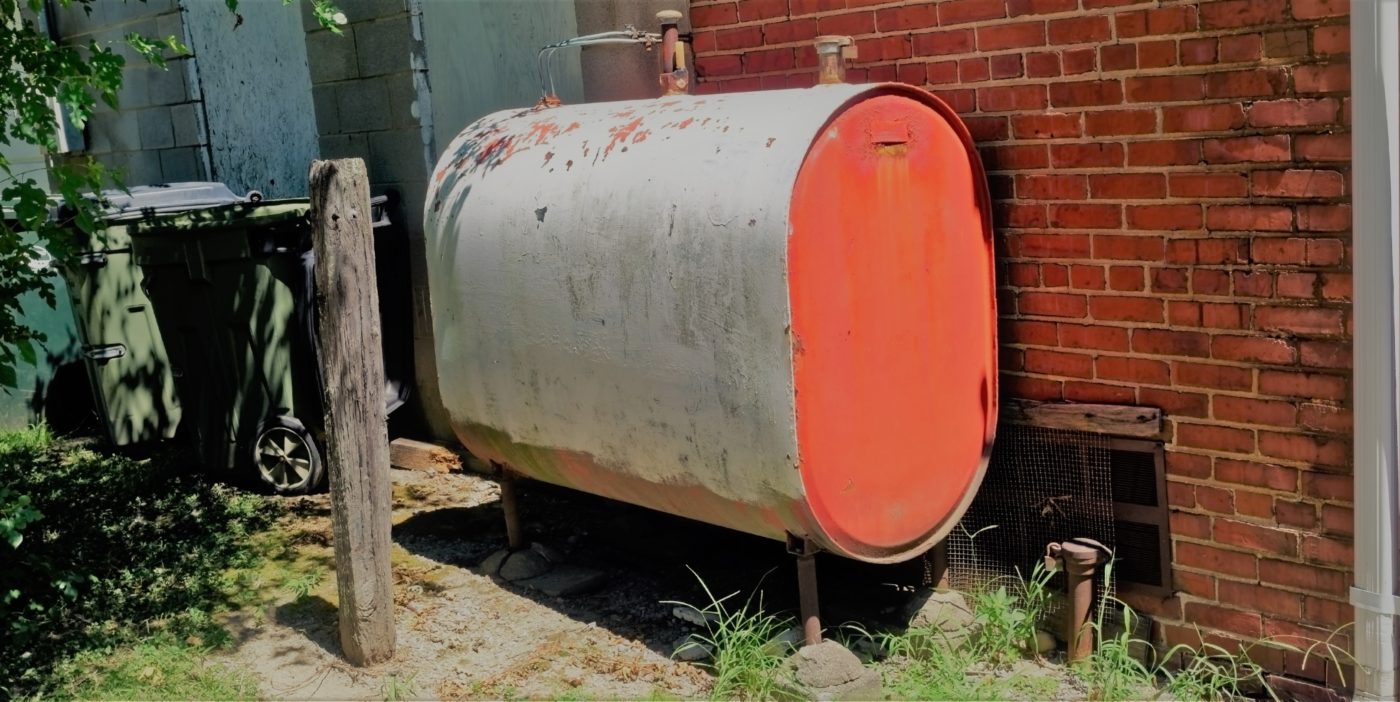 Things You Need to Know About Oil Tank Safety
August 24, 2020
If you use oil to heat your home in the winter, you probably don't give much thought to the heating oil tank that stores the fuel. You especially aren't thinking about it before temperatures really start to dip.
Yet it's the perfect time to determine your oil tank safety and make sure your tank is in good condition.
We at Young's Home Comfort think about oil tank safety year-round because our goal is to keep customers comfortable and safe. It's why our HVAC specialists perform initial inspections on new tanks or the tanks of our new customers. We examine the integrity of your home's fuel tank for any potential problems before we fill it with oil.
Our Ultrasonic Tank Test can determine the integrity of your oil tank and help prevent the harmful results of an oil spill or leak.
Prevention
The best way to avoid the impact of unsafe oil release is to prevent it.
Over a tank's lifespan, weak spots can form. Spills or leaks of heating oil can damage your home and/or the environment. Your oil tanks should be routinely inspected for corrosion, holes, loose joints, leaking pipes, and more.
Aboveground Storage Tank: Oil tanks located in a basement or outside the home need to be structurally sound. Are the supporting legs showing signs of rust?
Sometimes rust and corrosion begin on the inside of a tank, unseen by visual inspection alone. An ultrasonic tank test can detect tank rot that's occurring from the inside out. Our HVAC technicians can use the ultrasonic test to determine if your oil tank has a safe thickness or if there are weak spots.
Below Ground Oil Tank: Oil tanks located underground can have clogged tank vents from small animals creating nests. Water could have gotten into your tank, causing corrosion and introducing bacteria. There's a lot at stake here if your oil tank fails.  While we cannot test underground tanks, we encourage you to contact us regarding any concerns you may have.
Schedule an Oil Tank Monitoring & Inspection
Environmental Damage
A weakness in your home's oil tank doesn't just mean insufficient heating. The failed safety of your residential heating oil tank could:
Produce vapors in your basement
Seep fuel into your basement or underground
Contaminate drinking water supplies
Pollute soil
Create fire risks
Subject the tank owner to cleanup costs (which might not be covered by your homeowner's insurance!)
Oil Tank Safety and Peace of Mind
Do you know if your tank has spill- and overfill-prevention devices on it?
Is your aboveground tank sufficiently protected from high winds?
Are there fill pipes in your home for tanks that no longer exist?
There is a lot involved when it comes to oil tank safety.
Whether you own an underground heating oil tank or an above-ground tank, let us inspect it during the "off months" and before the chill of autumn or winter weather arrives. The cost of prevention and the peace of mind it offers is well worth scheduling our comprehensive Oil Tank Monitoring and Oil Tank Inspection.
Improved Home Value
Having your home's oil tank routinely and professionally inspected may add to the value of your home should you decide to put it on the market. Keep good records of your tank's inspection. It will show potential buyers that your tank is in great working order and they'll have one less thing to add to their own to-do list. Records showing tank safety can also help those who may be unfamiliar with oil heat to consider it a viable heating option.
The financial impact of a compromised oil tank on the property value of your home can be devastating. Our ultrasonic process is non-invasive and can be conducted in about fifteen minutes. Make oil tank safety a priority.
Arrange for our technicians to conduct an ultrasonic oil tank inspection today.
Call Today
Related Articles