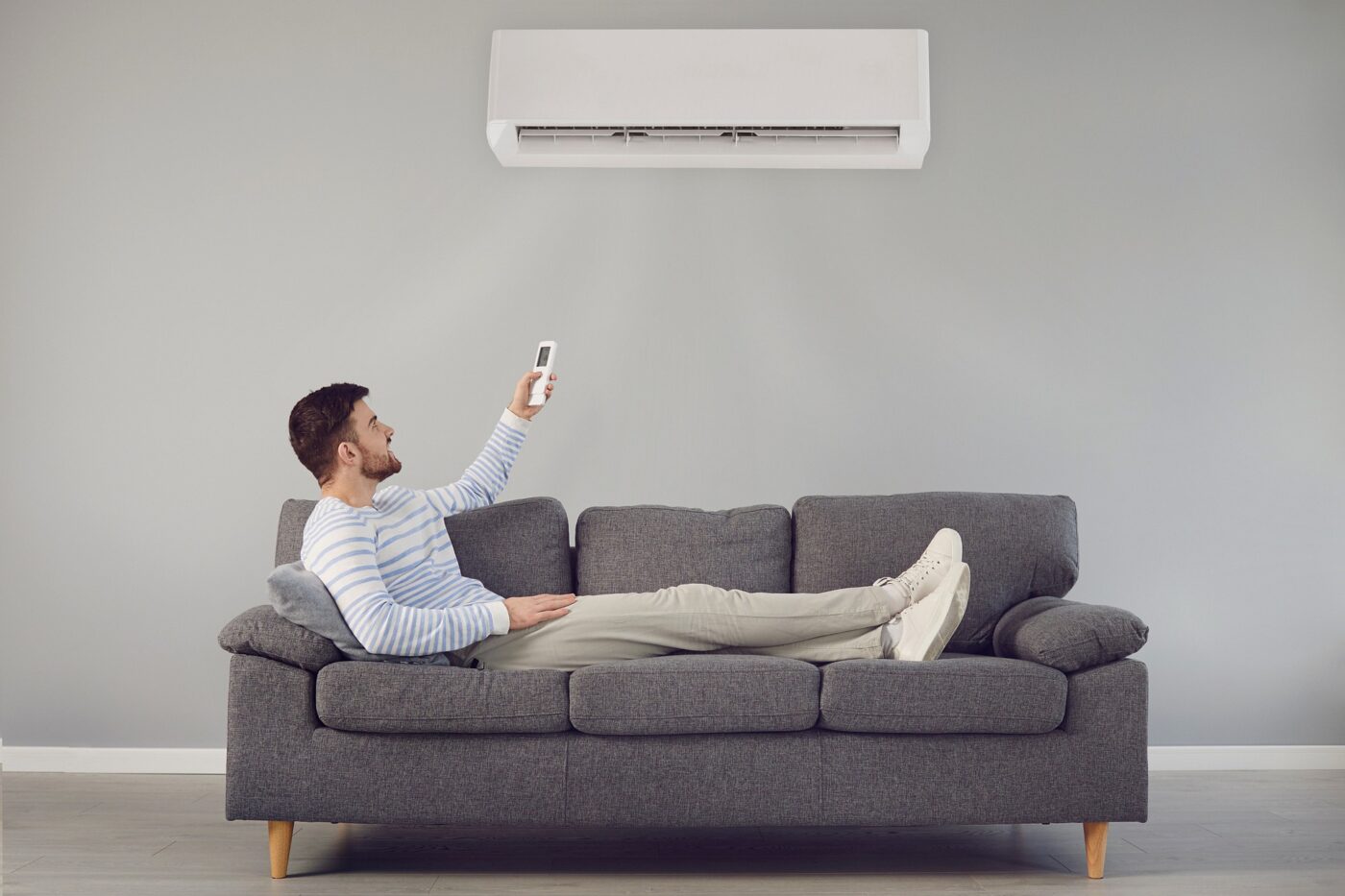 Are Mini Splits Worth It? Pros and Cons of Mini Split Systems
September 15, 2022
Should you buy mini splits for your home?
Are mini splits worth it? Mini splits have taken the air conditioning and heating industry by storm. With their sleek design and ease of use and installation, mini splits are the way of the future. They offer individual room temperature control unlike traditional HVAC systems, and are extremely energy efficient. Whether you are considering a mini split system for your home or short term rental, there are some pros and cons you should consider before making the decision to invest. Our team of experts has the important facts you need to know about mini split systems to keep your home and wallet happy.  
What is a mini split system?
First of all, what is a mini split system? Mini splits are indoor heating and cooling systems that allow you to control the temperature in individual rooms or spaces. They have become increasingly popular in the last 2-3 years and are pretty much an industry standard in the STVR space due to their money saving attributes and the level of comfort they provide. There are 2 types of mini split systems:
Ductless mini split system – Ductless mini split systems work without the use or connection to an HVAC system or duct. These are great for residential and commercial properties. They are relatively easy to install and allow you to only cool or heat the area needed. 

Ducted mini split system – Ducted mini splits pull air from your ducted system to cool or heat a specific area in your home or office. They can heat and cool up to 4 rooms per unit, but for more precise temperature control, we recommend one in each main room. 
Whether you connect your mini split to an existing HVAC or choose ductless, you receive the same energy saving benefits. 
How long do mini splits last?
Whenever you are considering making a new investment in your home or property, you should always think about longevity. A wise investment is one that will pay itself off. Mini splits on average last about 20 years. If you consider how much money you can save on electricity and maintenance you will see that going with a mini split system can be a great decision. 
Adding a mini split system will also increase the value of your home should you ever decide to sell it. People love new, more efficient home technology and the comfort it provides. While many of your home's features need to be replaced around the 8-15 year mark, getting 20 years out of anything is a great value.
Pros and cons of mini split systems
There are pros and cons to every decision, especially when it comes to upgrading your home. Here is a short list of pros and cons for mini split systems. While we want to provide a fair and neutral viewpoint, the pros far outweigh the cons making this list seem slightly unbalanced. 
Mini Split Cons:
Upfront cost – The upfront cost of mini splits can seem like a lot if you already have an HVAC system that works. It can be hard to justify adding anything when you don't fully need to.
Might not get as warm or cold on extreme days. This really just depends on where you live and how new your HVAC is. If you have a small house and brand new HVAC then you may notice the difference. We wanted to include it on the cons because it is a possibility, although not likely.
Mini Split Pros:
Energy Efficient – Mini splits use far less energy, and allow you to select each room individually. This means that instead of turning on the HVAC which adjusts temperature to the entire house (heats or cools the entire house every time you run it), you can just heat or cool the room or rooms you are using. 
Comfortable guests and family members- Everybody is comfortable at different temperatures. Mini splits allow you to sleep in a room that is 72 degrees, while your kids sleep in a room that is 76 degrees fahrenheit. 
Quiet – Mini splits are one of the quietest heating and cooling systems available. For anyone that wants to avoid the loud sounds produced by traditional heating cooling systems, this is a great option.
Heat pump efficiency –

Mitsubishi Electric Trane

mini split and multi split systems are highly efficient, up to 40% more efficient than conventional systems and you can turn them on or off when they are not in use. So you save energy and money on your utility bill.
Easy installation – While installing mini splits may not be a DIY project, they are quick and easy to install for a professional like our team at Young's Home Comfort. Unlike traditional HVAC installation, there is no major construction or need to leave the property. 
No burning of fossil fuels – Conventional systems burn fossil fuels directly in homes contributing to toxic fumes in your space. Mini splits are fully electric.
Advanced filtration for removal of pollutants, smoke, orders, allergens, bacteria and more.
Continuous air circulation providing continuous filtration
As we mentioned, the pros are endless on mini splits systems, and the cons are few and far between. If you have an HVAC system already and don't have the extra funds to invest in a mini split system, then just make sure to keep your current system maintained. If you are looking for an upgrade, we highly recommend speaking to one of our experts today!
Related Articles